WELCOME TO THE BABY BANK HQ
ABOUT US
In winter 2019 we made a difference to over 100 families in the Havering Woman's Refuge. We ran a local coat campaign at Romford Mothercare in partnership with the Co-Op Gidea Park. The community came together and donated in the region of 200 coats in a matter of weeks and were also donating baby clothes. We were totally overwhelmed with how families were happy to reach out and help each other. This was where the idea of widening our support network as a Baby Bank was born. Similar to a Food Bank, The Baby Bank HQ based in Havering and is a Community Interest Company not for profit Group providing support with children's clothes, toiletries and basic necessities. We support families in London Boroughs Barking, Dagenham, Havering and Redbridge.
Please Note: We can not accept car seats or bulk at our donation sites unless approved with our office
Working with local partners through referrals from health visitors, children's centres, community hubs and other professional services who work with vulnerable families we support both parent and child/children who find themselves in difficult financial situations.
OUR MISSION
The pivotal C.I.C service, providing up to primary years, by recycling new and preloved items from one family to another.
The Baby Bank HQ goal is to help relieve poverty in Barking, Dagenham, Havering, and Redbridge, by recycling clothes from newborn to primary years from one family to another and raise funds to support our charity and to purchase toiletries and basic necessities.
Our wonderful team provides a warm, friendly service to all our BIG and little customers.
After all... Every child deserves the same start in life and some parents just need a little helping hand to guide them in the right direction.
We are asking for our local families to assist with donations of:
- Unsoiled Clothes Baby to age 10 years. - Bottles- Baby Formula Milk- Bath- Potty- Towels- Bedding- Nappies- Toys- Books- Menstrual Products for Mum
Working in partnership with The Co-Op Food Stores, our permanent recycling bins donated by the Local Authority can be found inside the store at Gidea Park and Elm Park.
ECO MISSION
Did you know that in the UK around 336,000 tonnes of our unwanted clothing gets thrown away every year?
To deal with surplus stock we will sell on to provide affordable clothing for all. Keep your eyes peeled on our social media platforms for a nearly new sale popping up near you!
OUR DELIVERY
If you have children aged 0-11years and live within Havering, Barking and Dagenham and are in need of essential children's items then you can come to us directly. No need to be referred by a front line professional.
If you are a front line professional and wish to make a referral on behalf of a family, please do so in our get help section.
A front line professional may be one of the following agencies;
The Food Bank Local Authority Children Services or Safeguarding Team Early years provider or school Local Authority Hospital or Carer (Midwife or Perinatal Team) Children's charities
Please see the get help section below.
WHY WE DO WHAT WE DO...
There are 700,000 children living in poverty in London. The lockdown is disproportionately affecting disadvantaged children, many of whom are unable to learn because they are so stressed, don't have internet access or any space for a desk. More families are being pushed into poverty through unemployment and debt with children feeling anxious, isolated and struggling to stay positive.
Every child deserves the same start in life and some parents just need a little helping hand to guide them in the right direction.
Any surplus donations will be sold on to raise funds to support the running of The Baby Bank.

ORGANISATION NUMBER: 13136889
NOT FOR PROFIT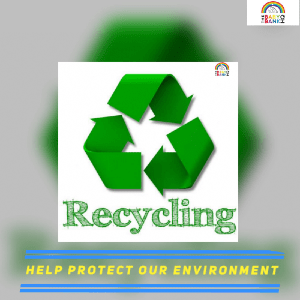 REAL CLOTH NAPPIES...
The London Borough of Havering is offering a FREE cloth nappy pack to Havering residents who are expecting a baby or with a child under the age of 18 months.
To learn more about the benefits of washable nappies and to apply for a free nappy pack HERE